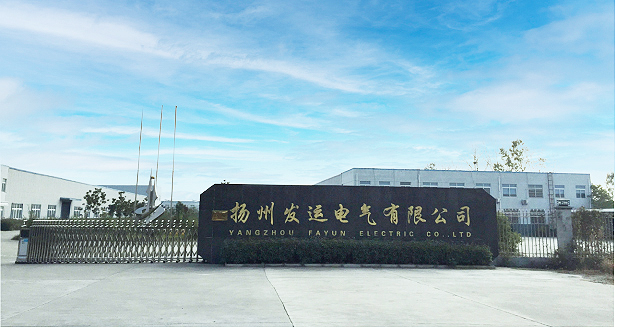 Shijiazhuang Fayun Electric Company and Yangzhou Fayun Electric Company are jointly called Fayun Electric Co., Ltd. Shijiazhuang Fayun Electric Company was established in 2000, covering an area of 20,000 square meters, with location at Shijiazhuang city, Hebei province of China. As enterprises continue to develop and grow, the new company named Yangzhou Fayun Electric Companywas set up in Yangzhou city, Jiangsu province of China in 2010, withregistered capacity 50 million, owning site 30,000 square meters.
Fayun Electric Company is specializing in research and production Metal Oxide Varistors, Epoxy Fiberglass Rods / Tubes, Lightning Arresters, Composite Insulators, Cutout Fuses and etc. Our annual production of Metal Oxide Varistors is about 1,500 ton, and that of Fiberglass Rods and Tubes is up to 800 ton. We also produce insulators and lightning arresters 80 0000 pieces per year.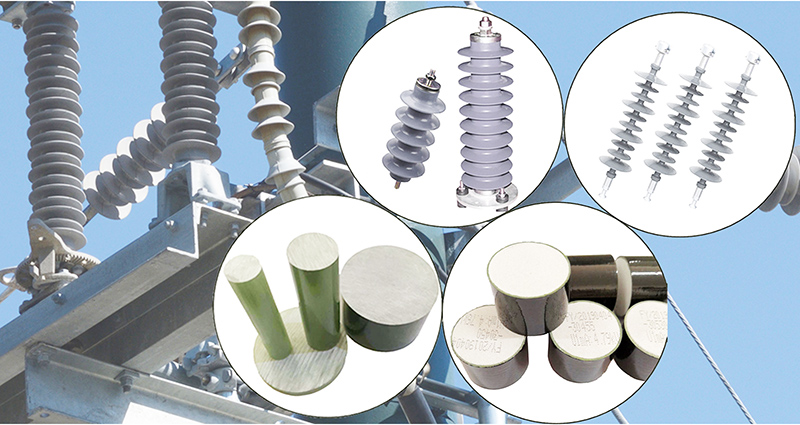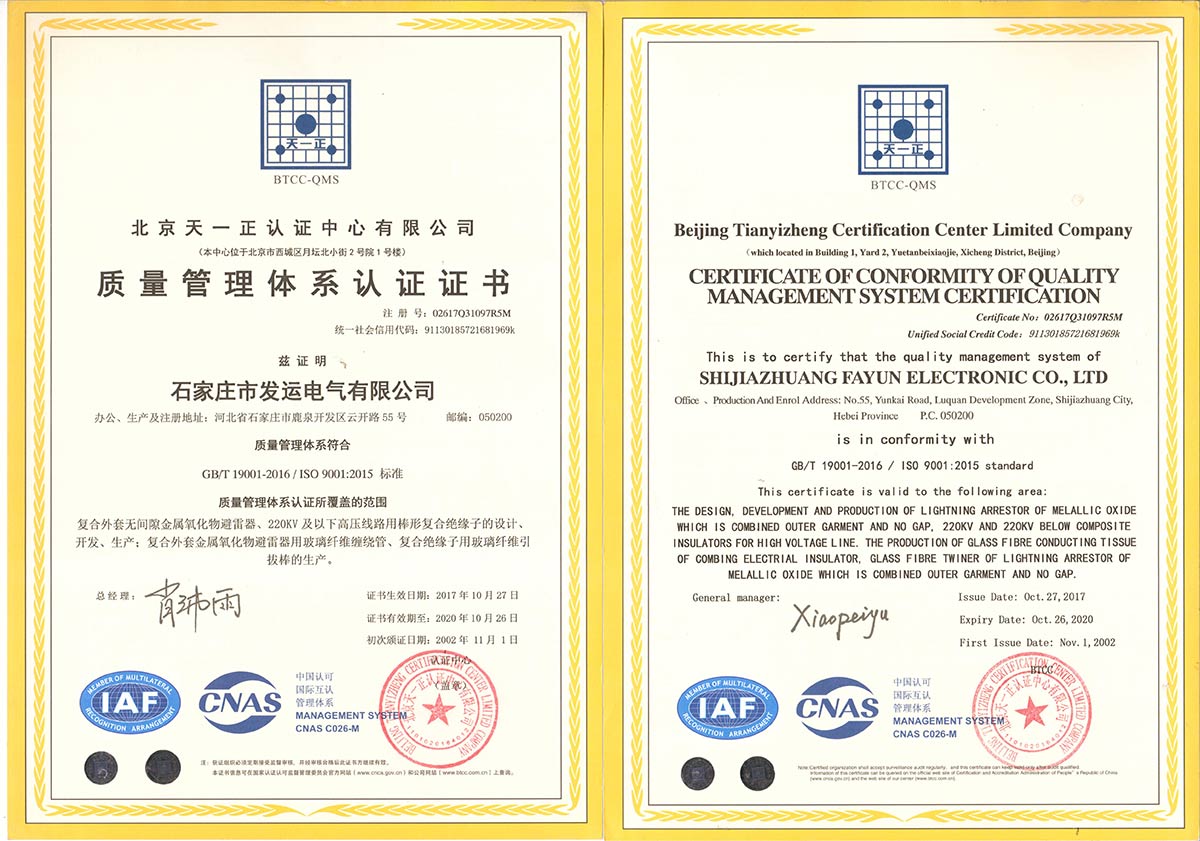 Quality is the life of enterprise
There are all types of producing equipments, complete testing and inspection apparatus and qualityassurance system in our company.  All the products have passed the test of Chinese National Insulation and Lightning Arrester Quality Surveillance Inspection Center. It has also been certified by IS09001:2000 International Quality Management System. Our clients are respectivly from France, Russia, Romania, Slovenia, India, Viet Nam ect. The products are widely used for electric power, chemicalindustry, railroad,colliery, air transport and ocean shipping. Company adhere to the "quality is the life of enterprise" concept of quality, attention to the market demand, laws and regulations, to provide customer with satisfactory products and services.